"Mothership" Album Review by Ben
Dance Gavin Dance: "Mothership" Album Review 
The album I chose to review is "Mothership" by Dance Gavin Dance. I chose this album because fam, it's lit af.
I discovered this album around October of 2016 and I've been listening to it ever since then. It's by far one of the best albums I've ever heard in quite some time.
My favorite song off of Mothership is "Inspire the Liars".
This one is my favorite for its awesome melodies, instrumentals, lyrics, and the feeling of the song.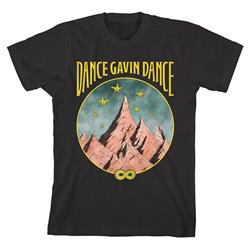 Dance Gavin Dance is probably one of my favorite bands by far. Their music is just amazing, fun, goofy, quirky, weird, and awesome all at the same time. Most of their songs aren't even written in a way that would make sense to a normal human being. But there's always just something so charming about each and every one of the songs on this record.
         If I had to rate it on a scale of one to 10 I'd probably give it a 12. Definitely one of those albums you would take with you to a deserted island.